Police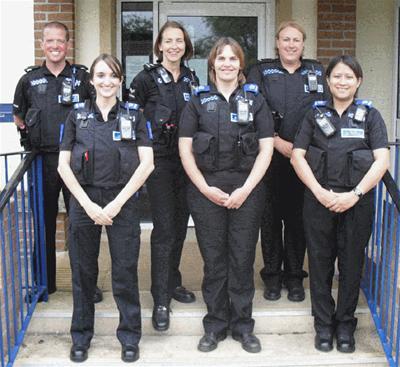 Holsworthy Neighbourhood Police
Holsworthy is one of three Police Stations that make up the Torridge sector of Devon and Cornwall Police. The rural beat of 26 Parishes covers approximately 350 square miles from Bradworthy to St-Giles on the Heath, Bridgerule to Ashwater.
Your local Holsworthy Neighbourhood Police consist of 6 members;
Sergeant Pennie CHANNING (Neighbourhood Team Leader)
Rural Team;
PC Andy MOAKES (Rural Neighbourhood Beat Manager)
PCSO Beverley BRAY
PCSO Raquel ROWE
Town Team;
PC Amanda BROWN (Town Neighbourhood Beat Manager)
PCSO Emma TOMKIES
Getting in touch;
Contacting the Police has been made easier! The non-emergency telephone number has now been changed from the 08452 number to 101.
999 still applies in Emergencies, but to call in anything else please use 101.
Holsworthy Neighbourhood Policing Team can also be contacted on our Facebook page "Holsworthy Neighbourhood Police", or alternatively you can e-mail holsworthy@devonandcornwall.pnn.police.uk
Station opening hours;
Holsworthy Enquiry Office does not have set opening times, but if you wish to ring the door bell to the left of the door, an officer will answer if they are available in the station. Alternatively you could use the blue box with the telephone in it that is located outside the station to contact us.
Local stations that have set opening times are Launceston, Okehampton and Bude. These all have a manned Enquiry Office between the times of;
Tuesday - Friday
1000-1400 hours & 1500-1900 hours
Saturday
0900-1400 hours